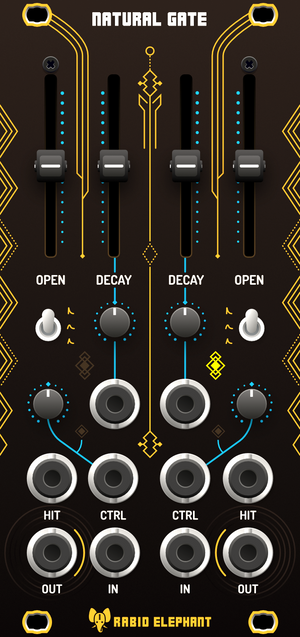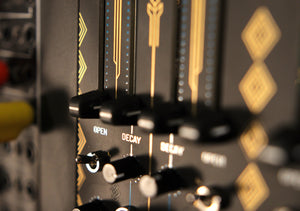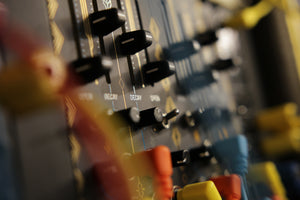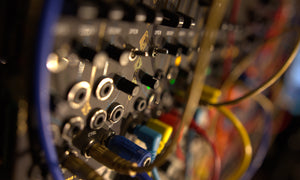 Natural Gate
This is for pre-orders with wait times up to 18mo. 
Overview
Natural Gate is a dual channel, adjustable decay, zero bleed LPG (lowpass gate) done in our own special way.  It generates a signature response evocative of the acoustics of the natural world. Think of how the plucking of a string or the beating of a drum head produces organic sounds we are all intimately familiar with, sounds that resonate with us, they feel right.
To obtain these qualities, we started with a blank slate and developed an instrument with its own unique character.  A character unhampered by the conventions of traditional circuits and devices.
What you hit matters just as importantly; the MATERIAL switch provides a selection of three material characteristics further increasing the flexibility of the instrument.
Natural Gate's fully adjustable (and voltage-controllable) decay alters the level of damping of the object you hit - from very short highly damped events to vibrations that ring out for several seconds. The module's innovative circuitry ensures the perfect decay shape at any decay setting.  
The HIT input's circuitry was carefully designed to ensure that any signal you send in will correctly drive Natural Gate's envelopes while the CTRL input allows you to open the gate in any way you see fit.  When the two are combined, natural dynamics are realised.
Natural Gate was painstakingly designed and tuned by many pairs of seasoned ears.  Natural Gate defines a new paradigm of how the LPG can be experienced and used, thus opening a portal for dialing in new discoveries. 
Find more Natural Gate demos here!
Features
Two independent, zero-bleed LPG channels

Meticulously tuned attack and decay shapes provide extremely natural sounding responses across the full range of decay lengths

HIT input applies the perfect trigger amplitude, shape, and duration to the internal gate circuitry... regardless of the source

Adjustable and voltage controllable DECAY times up to several seconds

3 selectable MATERIAL profiles

Adjustable and voltage controllable openness

CTRL and DECAY inputs feature attenuverting trimmers for scaling any incoming signal source properly

Indicators display gate openness and CTRL zero

30mm sliders with 100k cycle life and smooth action

Low loss, HS active reverse voltage protection, OCP, ESD protected IO