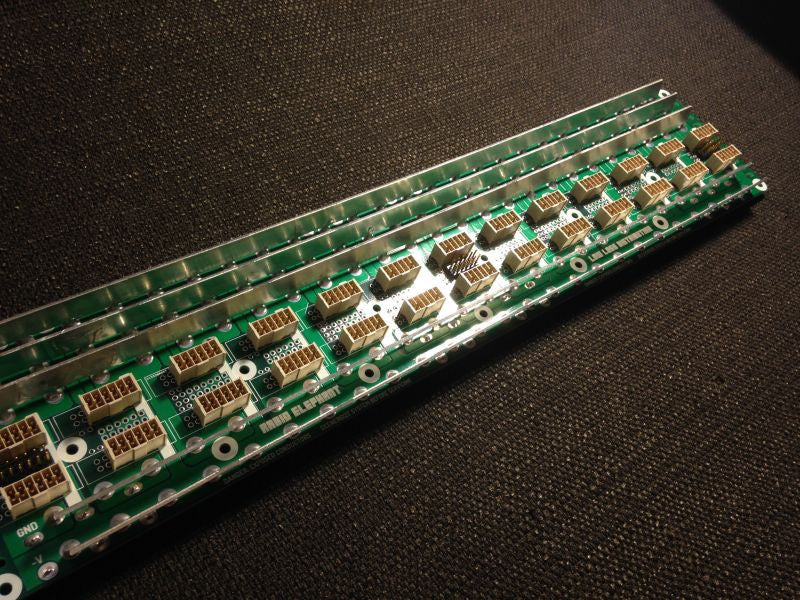 We did some noise testing on our Low Loss Distribution Boards.  
We've created some high performance distribution boards for Eurorack which feature 5x 1/16" thick copper bars that run the full length...
---
Welcome to Rabid Elephant.
We are passionate engineers/musicians who began Rabid Elephant as an outlet to design, produce, and share the best instruments we could come up with.
We have our first module, Knobs, a precision voltage processing...
---